Pastor Steve Sumner was appointed Encounter Church's Senior Pastor in 2017.
He is known for powerful preaching, strong leadership and compassionate counseling. He has a deep commitment to lead Encounter Church, where biblical values are embraced, connection with the Body of Christ is fulfilled, and where members quickly respond to the needs of others. Pastor Portia Sumner has a profound prophetic gift and is an accomplished speaker, worship leader and counselor. She has a burning desire to lead a Spirit-filled church where the Word of God becomes crystal clear to its members through song, prayer and the prophetic. Pastor Steve and Portia have been happily married for 32 years. Their son, Deuce, serves as a Worship Leader at Lighthouse Church in Sonoma, CA.
Terrance & Regina McCurdy
Worship & Children's Pastors
Terrance McCurdy is Encounter Church's Worship Director. He comes from a family where worship music is a way of life. Terrance has built a worship team at Encounter Church that often brings the congregation to tears with their passion for the presence of God. Regina McCurdy is the Children's Sunday School Director, a loving and responsible leader who makes Sundays fun and exciting for the Encounter Kids. Regina's passion is to see children know and experience the love of God, understand and be transformed by His word in a fun and loving atmosphere. Terrance and Regina have been happily married for 30 years. Their daughter Sarah recently graduated from River Bible Institute while Sherah serves in the Encounter Church Media Department.
Michael L. Moore, Sr. is the Administrative Pastor. He is retired from the Oakland Unified School District after 40 years in various areas, including as Fiscal Services Operations Officer. Mr. Moore also served as Commissioner of the Oakland Athletic League, representing the Oakland Section of the California Interscholastic Federation at the local, state and national levels. In July of 2011 he was invited to speak at the White House as a National Education Expert Panelist. Pastor Moore holds a Bachelor of Arts in Religion and Philosophy and Master of Science in Educational Leadership. He also has California CTC Administrative and Teaching credentials and is a member of the American College of Lifestyle Medicine. Mr. Moore published The Book of Mike in 2021 and will launch his second book in 2022.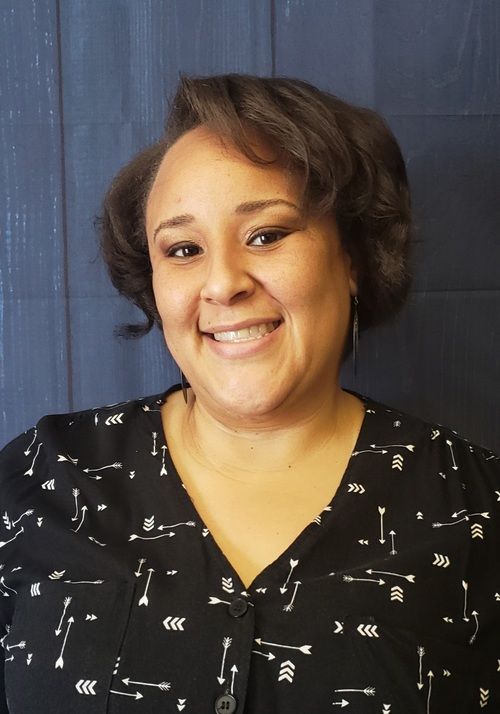 Ashly is an Oakland native who is passionate about empowering young people to use their God-given gifts to become agents of change. Ashly is committed to helping organizations and churches reveal the love of God to their communities. She serves as the Director of Leadership Development and Spiritual Formation at Harbor House, a Christian community development organization that serves low income, immigrant, and refugee families in Oakland. In addition, she serves as a Community Co-Director at Encounter Church. She recently earner her Bachelor of Arts in Biblical Studies at Fuller Theological Seminary and is now pursuing her Master of Arts in Intercultural Studies .